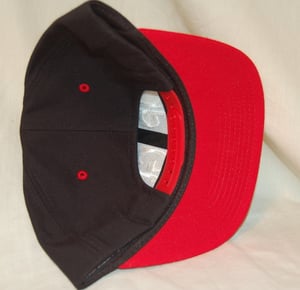 $

22.69 - On Sale
This TOP GUN hat goes to the top sales gun every month.
As seen on Comedy Central's Workaholics, the TOP GUN hat is a top honor. Adam Devine wear's this style of hat in the 'Stop! Pajama Time' episode of Workaholics.
This is a replica hat, of the snapback style, all black, red accents.